William L. Trubeck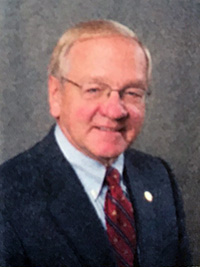 A highly regarded retired executive with over 40 years of experience, William Trubeck has served in both senior financial and operating positions with major U.S. corporations. EVP and CFO positions have included Northwest Airlines, White & Case, Honeywell, SPX, Waste Management and H&R Block. Mr. Trubeck also served as CFO and President of Latin American Operations for International Multifoods (acquired by J.M. Smucker).
Earlier in his career he was V.P. and Treasurer of Armco Steel, (now AK Steel), and held financial positions with Ford Motor Credit and Aetna Business Credit.
Mr. Trubeck has previously served as a director of YRC Corp. (Yellow Roadway) and as interim EVP and CFO. Additional board memberships have included Dynegy Corp., Ceridian, Great Lakes Aviation and the Federal Home Loan Bank of Des Moines. Private company directorships have included The IAMS Company (acquired by P&G), Bush Brothers and EQ Environmental Quality Co. He currently serves as a director of WellCare Health Plans, and is chair of the compensation committee and a member of the audit and regulatory compliance committee.
Prior to beginning his professional career Mr. Trubeck served as a captain in the U.S. Army. He served in Vietnam and Cambodia in 1969- 1970 and was awarded the Bronze Star for Valor.
Mr. Trubeck holds a B.A. degree from Monmouth College and a MBA from the University of Connecticut. At Monmouth College he served as Vice Chairman of the Board of Trustees and in 2005 was elected to Monmouth's Hall of Achievement.