James L. Kent
Former Executive Vice President
McLane Company Inc.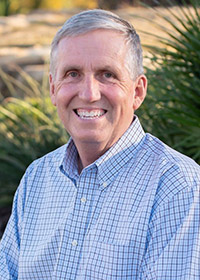 Jim Kent has 49 years of retail and distribution experience. For the past 18 years, Jim was Executive Vice President of McLane Company Inc. He served as CFO, responsible for McLane financial areas, Logistics, Legal, Human Resources, Audit, Risk Management, Governmental Affairs, Special Divisions, M&A, and a key member of the Board.
Jim was a cornerstone in helping build the McLane brand. His authentic and candid approach carried McLane through challenging times as sales grew from $6 billion to $50 billion.
In 1984, Jim joined WalMart at a time when revenue was just $5 billion. He was initially Director of Internal Audit, advancing to Assistant Controller, and Vice President of Transportation. He worked on special projects with Sam Walton and Sr. Management, also developing the SuperCenter distribution model with McLane Company, who was acquired by WalMart in 1990.
A few years later, Jim transferred to McLane, serving as VP Logistics, Sr. VP of Special Divisions, and lastly, EVP of Administration. He was responsible for McLane M&A activity for 25 years. Big deals included the Sale of McLane to Berkshire Hathaway, acquisitions of AmeriServe, MBM, Empire Distributors, CD Hartnett, McCarty Hull, and George's Wholesale, along with divestitures of McLane America, McLane Foodservice, McLane Foods, Financial Services Plus, Merit Transportation, McLane Brazil, and PDI.
Jim began his career in 1970 with JCPenney. He worked in a retail store in various roles before joining the Internal Audit team after college. He specialized in store audits, fraud detection, and real estate & construction cost recoveries while living in Washington, California, Florida, and Texas.
A graduate of Eastern Washington State University, Jim earned his Bachelors in Business Administration and Accounting in 1976. He has been a Certified Public Accountant in Texas for nearly 40 years. Jim and his wife Jan reside in Belton, Texas and have two married daughters and three grandchildren. Karli and her family reside in Lantana, Texas, while Kayla and her family reside in Bratislava, Slovakia.
Actively serving his local community, Jim has held leadership roles with the Temple Chamber of Commerce, the Temple Economic Development Corporation, Temple Reinvestment Zone, the Temple Business League, and the Temple Airport Board.