Jeffrey Rosenthal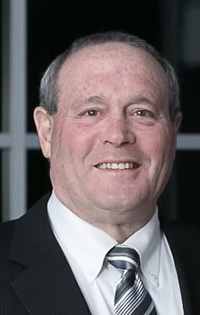 Jeffrey Rosenthal is a recently retired executive with experience in the real estate, private equity and insurance industries. Prior to his recent retirement, Rosenthal was the President and CEO of the Alea Group, an insurance company with offices in Rocky Hill, Conn., and Hamilton, Bermuda.
Rosenthal has been a member of the board of directors of Chicago-based Baird & Warner Inc., the largest independent real estate brokerage company in Illinois, since 1989.
Prior to joining the Alea Group, Rosenthal held positions as CFO, Senior Advisor and Managing Director of the Private Equity Group of Fortress Investment Group in New York. He was Executive Vice President and COO of the Starwood Capital Group, a real estate investment management company based in Greenwich, Conn. prior to joining Fortress.
Early is his career, Rosenthal worked in Chicago as the CFO of both Reyes Holdings and JMB Realty Corporation. He was also a Partner in the Tax Department at KPMG, where he specialized in real estate taxation.
Rosenthal, a CPA, received his B.S in Accounting from the University of Illinois in Chicago.