Oscar Cozzini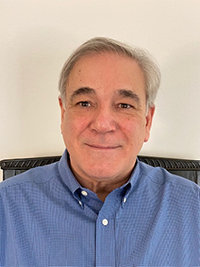 Having over thirty years of experience in the Food Service and Meat Processing Equipment industries, Oscar Cozzini served as CEO/Owner of Cozzini Bros., a local family owned and operated business. Cozzini Bros. grew into the largest provider of sharpening services to the restaurant, food service and supermarket industries in the United States.
In 2010 Cozzini Bros. partnered with Audax Group, a leading private equity group, to create a national footprint able to provide sharpening services to national restaurant chains.
Prior to his experience at Cozzini Bros., Oscar served as Senior Vice President/Owner of Cozzini Group, a leading manufacturer of meat processing equipment. His responsibilities included national and international sales whose customer base consisted of every major meat processing company.
Significant new technologies to the meat processing industry were introduced during his career, while expanding Cozzini Group's international presence with manufacturing facilities in the USA, France, Brazil and Mexico. Additionally Cozzini Group had sales offices and exclusive representation agreements in over thirty countries.
Today Oscar is CEO/Owner of RH Preyda Company, an Arkansas based manufacturer of sharpening stones which are marketed to 12 different industries including food service, medical, dentistry, and also various types of manufacturing industries. Oscar Cozzini was born in Chicago and continues to live there with his wife and three children.